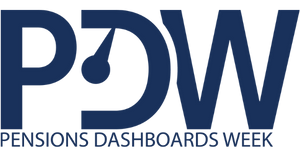 Pensions Dashboards Week (3-7 October 2022) is a new initiative designed to raise awareness about Pensions Dashboards and how to connect to the ecosystem, as well as to encourage industry participants to prepare beyond the deadlines.
Pensions Dashboards Week features live webinars daily, covering a range of Pensions Dashboards topics. A stellar line-up of industry personalities will present these sessions, including Steve Webb, Tom McPhail, Fiona Tait, Lesley Carline, Chris Curry and Heather Hopkins.
#PensionsDashboardsWeek
Monday
Platforms – what do Pensions Dashboards mean for product development and client journeys? Heather will take a sneak peek at the early responses shared directly by industry participants to the Whitelabel Platform Report, touching on examples and concerns around Pensions Dashboards.
Tuesday
Connecting to Pensions Dashboards is a must, but what does this mean in practice for Third-Party Administrators (TPAs) and in-house administered Schemes? Data security, resources and implementation transpired to be the key themes in the research, and Lesley will discuss all in greater detail.
Wednesday
What might the future look like for the UK saver? This discussion promises to be insightful, with a lustrious panel of speakers who were there at the start and are now looking ahead to where Pensions Dashboards will help UK consumers in becoming more engaged with their retirement savings.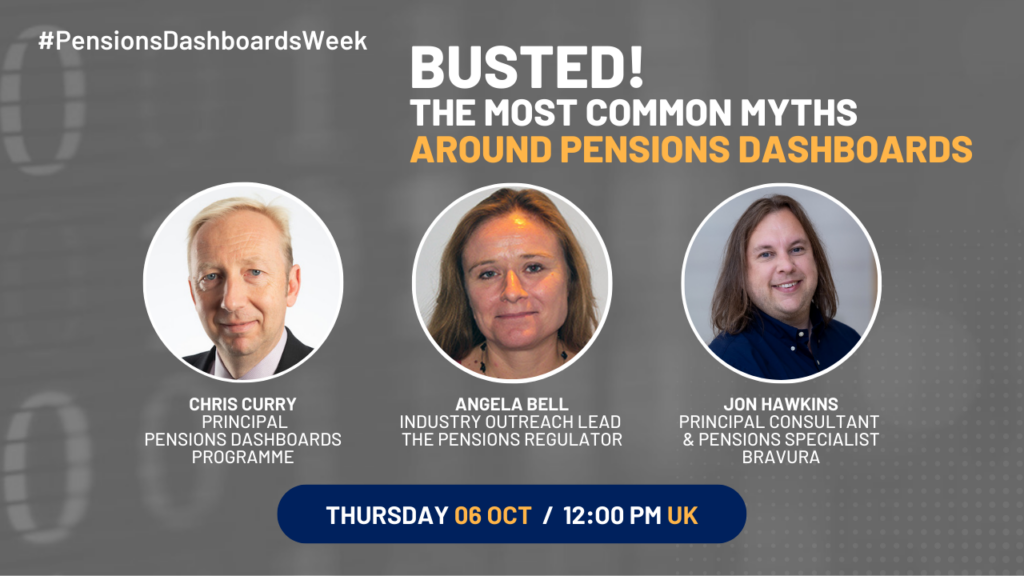 Thursday
An interactive, no-nonsense 'myth-busting' session, with some of the most knowledgeable industry experts, who will address the common grey areas flagged by the pensions community. Join Angela Bell, Chris Curry and Jon Hawkins on Thursday of Pensions Dashboards Week!
Friday
Have you heard a story about twin brothers trying to trace their pensions? Same employer, same job title, same initials, same birthday. Only the National Insurance Number is… slightly different! Any fuzzy logic treats it as a typo and we all know what follows next. But how can we prevent this from happening?
You can register by clicking on your topic of interest above.
Each session will feature a Q&A where you'll be able to engage with the panel. If you can't attend on the day, please register to receive a recording.
#PensionsDashboardsWeek
---