Take control of your entire member journey with Sonata Alta.
Sonata Alta is a digital-first operating model. Sonata Alta is underpinned by Bravura's highly regarded Sonata platform with in-built industry standard process orchestration to achieve high levels of automation and supported by a best-in-class ecosystem with the flexibility to evolve alongside client needs. Sonata Alta's platform provides clients control over their customers' data, operations and end customer experiences.
Cloud-hosted by AWS, Sonata Alta transforms the traditional administration experience by delivering a true technology-led Business Process as a Service (BPaaS) model. With unprecedented access to real-time data and trustee dashboards, Sonata Alta gives your super fund complete visibility of your members so you can get the insights you need to create highly personalised member experiences and customer journeys at scale.
Your super fund will be supported by a dedicated Sonata Alta support team, who will manage the ongoing delivery of the platform, ensuring day-to-day automation outcomes, including ongoing improvements to STP rates, applying new technologies to the automation of manual tasks, and reducing error rates.
By redefining superannuation administration, Bravura's Sonata Alta is the complete wealth platform of the future. Discover how Sonata Alta solution can help your super fund today.

VIDEO
---
02:34
TRANSFORMING CUSTOMER EXPERIENCE THROUGH EXCEPTIONAL BUSINESS AUTOMATION
Redefine customer experience with Sonata Alta's highly automated, digital-first operating model for Australian super funds. Transform wealth administration with extensive business automation and digital capabilities – all in a single solution.
Benefiting your business
Digital-first operating model
Delivers unparalleled control over your fund's data, operations and customer experiences (members, employers and advisers).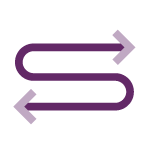 Extensive automation
An in-built real-time workflow engine automates back-office processes (both straight-through and exception-based) – reducing costs and letting you better direct resources towards more value-added services.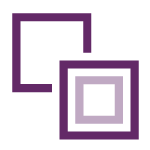 Open integration
Open architecture and an extensive API layer allows easy integration with your preferred customer data systems, including integration of emerging digital advice solutions.
Related Solutions
LOOKING FOR A SOLUTION?
GET IN TOUCH WITH US TODAY.