---
OUR VALUES
Representing Bravura people around the world, our values reflect who we are and the behaviours we expect from each other to help us reach our goals.
Do things right
At Bravura, we think like an owner. We deliver excellence in all that we do – balancing the interests of our people, business and clients. We remove unnecessary complexity and act with integrity.
Work together
We're in it together. All our teams contribute to the success of the broader Bravura business as we collaborate to deliver best results, build trusted relationships and encourage people to voice different perspectives.
Take charge
We make things happen by taking accountability for own actions, decisions and seeing things through to completion. We are proactive, take decisive action and come forward with solutions to problems.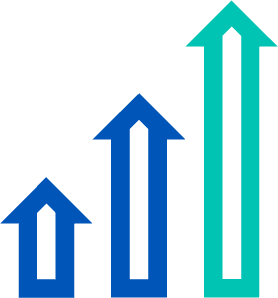 Make a difference
We make a positive impact on others. We challenge and stop doing things that no longer work, experiment and learn from mistakes, and make decisions necessary for our long-term success. We take action that improves the lives of others.
OUR JOURNEY
Join a global success story and influence how we help power the world's financial institutions.
---
As a trusted partner to over 350 leading financial services clients, we invest significantly in our technology hubs and innovation labs, which inspire and drive our creative, future-focused mindset. We take pride in developing cutting-edge technology solutions that support our clients to achieve financial security and prosperity for their customers.
Experience a connected, global culture where collaboration, diversity and excellence matter.
---
Feel welcome in an inclusive culture where everyone has the opportunity to contribute and grow. We're passionate about what we do, holding ourselves accountable to standards of excellence, while celebrating our successes along the way. We are unified and connected, bringing together technology and finance in new and exciting ways.
OUR CULTURE
OUR PEOPLE
Grow your career among smart, passionate people who respect each other's talents.
---
Belong to a globally connected community of over 1,300 people in 12 offices across 8 countries. Be inspired alongside friendly, supportive people who genuinely care about each other. Learn from some of the industry's best and most experienced minds, who'll support you to achieve great things. Be guided by approachable leaders who listen and value your ideas.
Together, we're solving some of our client's most complex problems.
---
Make a real impact helping many of the world's largest financial institutions to transform their business. It's fast-paced and every day there are fascinating problems to solve. Enjoy the freedom to be curious as you contribute to diverse, market-leading products which combine compelling functionality with cutting-edge technology – deployed on a global scale.
OUR work