---
Streamline all aspects of your back-office business processes with Garradin – Bravura's comprehensive private wealth and portfolio administration solution that gives you the power to manage all your administration and reporting needs from a single system.
Garradin is a leading private wealth and portfolio administration solution, uniquely placed to meet the administration needs of a diverse range of investment vehicles, including retail and wholesale wealth management, trusts and estates, SMSFs, managed accounts, fund accounting and tax. Built on open and scalable architecture, Garradin's modular and easily configurable design delivers unparalleled flexibility and operational efficiency and supports business growth. By consolidating your systems onto a single platform, your business can create a platform for the future that's focused on enhancing customer, business and compliance outcomes.
With over 30 years of experience and expertise from Bravura Solutions, our Garradin platform gives you access to the most comprehensive private wealth and portfolio administration software solution in the market.
Benefiting your business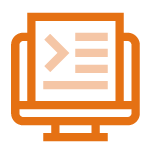 A market-leading tax platform
Garradin's comprehensive tax platform provides a single solution that caters for all aspects of tax administration, helping you optimise tax outcomes for your clients.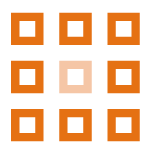 Extensive asset coverage
Garradin's broad asset coverage is unique in the market, with advanced functionality to support even the most sophisticated wealth products.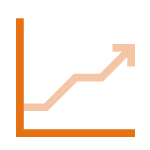 Transforming and growing business
Through regular maintenance and upgrades, Garradin remains continuously modern and up to date, enabling ongoing innovation and business growth, beyond the initial implementation.
---
ONE PLATFORM. BOUNDLESS OPPORTUNITIES
Invest in tomorrow with Garradin's extensive set of features that helps businesses innovate and compete in a customer-driven world.
Simplify business processes
Streamline business processes with Garradin's event-driven workflow that lets you configure your use of the platform.
Support across multiple markets
A single solution that supports multiple markets, including private wealth, trusts and estates, and fund administration accounting, to name a few.
Enable your digital strategies
As a modern, open technology platform, Garradin lets you easily integrate seamlessly with all your customer data sources, with real-time data delivery supporting your digital strategy across multiple channels and products.
Gain complete flexibility
Garradin offers unprecedented flexibility in its administration tools and can be deployed across multiple areas of asset administration.
Be part of a global innovation network
Working with many of the world's leading financial institutions, Bravura is continually exploring ways to use new technology to create the next generation of product innovation and customer experience for the benefit of our clients globally.
Your choice of delivery
Garradin can be installed on premise or delivered as a fully managed service, where we take care of operations and any maintenance required on the platform.
LOOKING FOR A SOLUTION?
GET IN TOUCH WITH US TODAY.