Fund Administration: The rapidly changing technology underpinning many newer financial services companies could be transformative if embraced by asset managers and wealth managers. So how can automation benefit these companies and their clients?
Automation is changing the world around us more quickly than we realise. Alongside other technologies such as artificial intelligence and machine learning techniques, it is transforming many industries.
To some extent, asset managers have embraced automation. For example, in the last decade, trading, reconciliation and settlement have been transformed from a mainly manual process to being almost fully automated, using structured message formats and digital self-service delivery. Automation has brought efficiency, lower risk and a reduced likelihood of errors. This ultimately means lower fees for the end investor. However, there are still many manual processes in day-to-day fund management operations that are yet to be eliminated.
Research has indicated that a significant proportion of currently manual processes could be automated by new technology within the next decade. Around 80% of "traditional processes" and 30% of outsourced IT functions could be automated, according to Morgan Stanley ('Rise of the Machines: Automating the Future', Morgan Stanley, 23 October 2017 https://www.morganstanley.com/ideas/process-automation).
As individuals take more control of their savings through online investment and pension platforms, they will increasingly expect the same kinds of service they receive from other digital suppliers – with robust regulatory protection.
Asset managers are keen to offer their clients more of this – four in five rank digital capabilities as a "top or high priority" according to consultancy Alpha FMC ('Alpha Digital Readiness Survey 2020', Alpha FMC, July 2020 https://alphafmc.com/alpha-digital-readiness-survey-2020/).
However, while the intention may be there, far too many of the investment industry's existing processes and technologies are still reliant on manual inputs, physical paperwork, spreadsheets, or outdated systems in dire need of replacement. Each of these increases the risk of human error, operational vulnerability, data inconsistencies, or simply failing to keep up with the competition.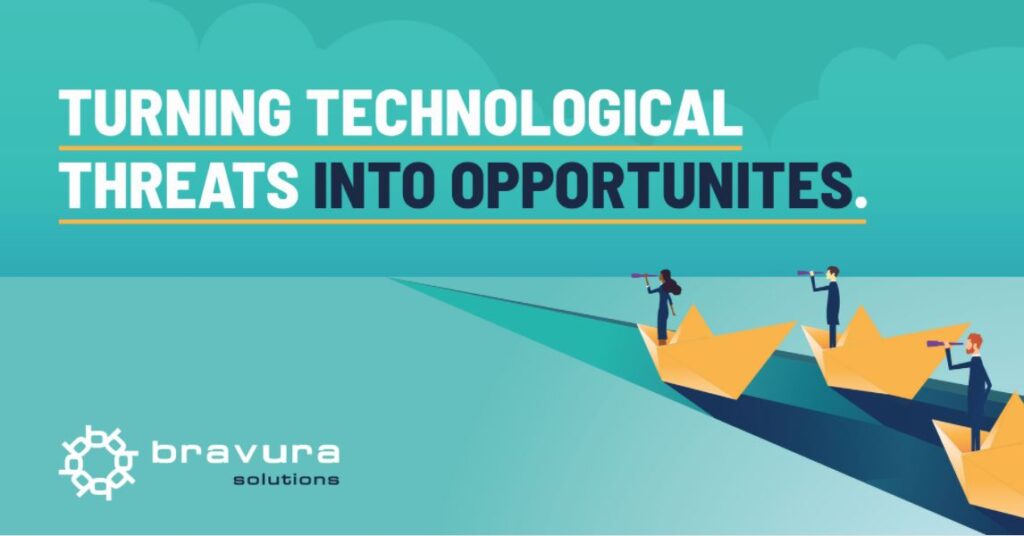 The challenge
Investors are already embracing financial technology – and it is making a significant impact on markets.
Regulation has dictated much of the need for technological innovation. Higher demands from regulators – whether it is risk reporting, ad hoc requests for information, or applications – place strain on asset managers' back-office systems. If they cannot respond in a timely and accurate fashion, providers risk the wrath of the regulator. In addition, many asset managers have realised they need to become more efficient if they want to stay ahead of the competition.
One of the key challenges for asset managers is the cost of implementing new systems – and this is a multi-faceted problem.
First, there is the basic issue of being able to buy in or build a new back-, middle- and/or front-office system that can support real-time API-based integration with new data sources and provide the outputs required by all different kinds of clients and consumers.
Second, there is the expertise issue. How much training will be needed for the existing team? Will new people be needed to implement and maintain updated systems?
There is also the issue of whether the technology is worth the investment. Many larger asset managers have their own systems, developed over many years and uniquely suited to the needs of their individual business models.
However, in-house systems can be expensive to maintain and adapt to new technologies, inputs and client requirements. As reporting demands increase and new types of data emerge, asset managers' systems must adapt to survive. If they are unable to meet these demands, they simply will not get the customers.
Integration is arguably the most crucial aspect of any asset or wealth manager's technology system. No one operates in a bubble or a silo anymore – and technology needs to reflect that. It needs to integrate as seamlessly as possible with new and existing data sources as well as internal and external systems for reporting and trading.
It also needs to be flexible. This does not mean annual purchases of updated software. For fund managers, this should be as easy as updating an app. A truly flexible and adaptable asset management technology platform can be adjusted at any time to reflect new functionalities, new products or new regulations without disrupting day-to-day business.
As the investment universe gets more complex, standardisation of data and reporting is more important than ever. Investing across borders, legal jurisdictions, currencies, and tax laws presents myriad challenges when constructing portfolios and providing accurate and timely information to investors. An automated system that is able to translate and amalgamate multiple data sources into a single, simple to understand format will prove invaluable to investment companies and their clients.
Above all, however, it needs to be fast. Lengthy onboarding processes will increasingly deter consumers used to being able to open accounts with trading apps or challenger banks within a matter of minutes. Being slow to process and analyse data and transfer it to where it is needed will also hamper development – and in the worst case, it will cost clients, who will simply go to where they can get the service they want.
It is not just retail customers that expect speed and agility. Institutional clients expect it too. Onboarding of new institutions onto the latest technology platforms can now be done much more efficiently, compared to just a few years ago when transferring from one technology provider could take years.
The opportunity
Embracing the new world will require investment in new technologies, but in order to attract and retain business, investment managers must deliver a service their clients have become accustomed to. This includes access to real-time information anywhere, and also complete reliance on accuracy and performance. Clients will not accept mistakes or downtime. Instead, they will invest elsewhere where convenience and speed are the order of the day.
The investment is undoubtedly worth it for the many benefits of upgrading, as automation and other forms of new technology bring with them significant opportunities for streamlining operations and reducing risk.
Asset and wealth managers need flexibility, resilience, and scalability from their technology systems. With legacy "monolith" systems built on in-house mainframes, maintenance and growth was often a cost-heavy process. With a cloud-based asset management technology system, however, users can access an easily adaptable system with optimum cybersecurity and the ability to scale up quickly in line with the growth of the business it serves. A modular approach based on an amalgam of "microservices" (potentially from more than one tech provider) enables asset managers to build exactly the tech infrastructure they need – and easily adapt it as those needs change.
By streamlining operations and automating repetitive tasks, asset and wealth managers can redirect human resources to areas that truly need a personal touch. Idiosyncratic and unusual situations that require human judgement and input can receive much more attention – and a better service – when time and money is not being used elsewhere.
By embracing similar technologies to automate onboarding and compliance checks, asset managers can drastically reduce the barriers to investing for a huge proportion of the population.
While automation across the front-, middle-, and back offices of asset and wealth managers will have commercial benefits – reducing costs, increasing the customer base, and boosting assets under management – it can also bring wider benefits. By leveraging scale and cost controls, asset managers with the best technology platforms can also contribute to financial inclusion efforts to bring the benefits of long-term saving to more people.
Further automation is here to change the investment industry for the better. Isn't it time you embraced it?
For more information about Bravura and the services we offer for fund administration, please get in touch.
More Insights