Invest in tomorrow with Rufus SaaS – Bravura's leading transfer agency solution that delivers the administrative prowess your fund needs, now and into the future.
Rufus Saas is an 'off-the-shelf' transfer agency solution that supports the global administration, servicing and distribution of a wide range of investments. Ideal for boutique and mid-sized fund managers, Rufus SaaS encompasses the key strengths of Bravura's market-leading Rufus Enterprise platform – all in a SaaS deployment model fully hosted by Bravura Solutions. Highly scalable and cost-effective, the administration platform provides significant speed-to-market efficiencies, making it a perfect option for those businesses who lack the appetite for self-administration.

The Rufus SaaS platform incorporates three components that can be used together as a total package or independently according to your business requirements:
Rufus Administration – Provides comprehensive funds administration functionality for transfer agents.
Rufus Messaging – As an automated STP messaging solution that connects third-party message providers with Rufus Administration, Rufus Messaging is supported by our financial messaging Babel solution.
Rufus Digital – Bravura's digital solution taWeb offers two intermediary and investor web portals for new business and client self-servicing.
With extensive functionality that includes multi-currency, integrated FX, flexible reporting, multi-language support and real-time access, Bravura's Rufus SaaS platform gives you access to the most cost-effective and functionally-rich transfer agency solution in the market.
Benefiting your business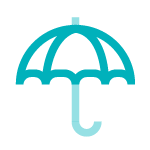 Comprehensive regulatory compliance
Support offered to ensure compliance with current and future regulations, with straight-through processing delivering increased process automation and efficiencies.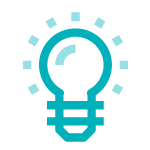 Rapid product development
Bring new funds, products and features to market faster with a highly configurable and scalable platform that seamlessly integrates with all your data sources via an extensive API catalogue.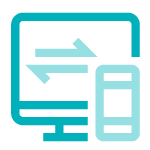 Enhance client digital experience
Grow your online presence by leveraging our white-label digital intermediary and investor portals that enable efficient and secure client self-service with online document delivery.
---
POWERING YOUR TRANSFER AGENCY SERVICES.
Bring your portfolio management into the future with Rufus SaaS' extensive set of features that delivers endless scalability and efficiency across your entire business.
Speed to market
Launch a comprehensive transfer agency platform with full data migration in 6-9 months.
Seamless integration with data sources
Real-time data delivery supports your digital strategy across multiple channels and products.
Extensive asset coverage
Includes UCITS compliant vehicles and other umbrella structures, as well as unit trusts, cash, constant and variable NAV money market funds and investment trusts.
Cross-border support
Administration of a wide range of investment vehicles across Europe and Asia.
World-class fully hosted service
Full software hosting services including infrastructure support, database administration and provision of disaster recovery facilities, together with operational management, help desk services and first, second and third-line software support.
Back-office integration
Our award-winning financial messaging platform Babel, connects fund message providers with platform and transfer agency back-office systems providing seamless communication.
Related Solutions
LOOKING FOR A SOLUTION?
GET IN TOUCH WITH US TODAY.