---
Pensions Dashboards ISP – Dashboards Connect is our secure and scalable microservice that lets pensions providers, schemes and platforms connect to the pensions dashboards ecosystem.
At Bravura, we pride ourselves on creating innovative tech solutions that solve pressing business challenges within the strictest of regulatory environments, worldwide.
Our 30 years' heritage building secure and scalable financial messaging systems means we're expertly placed to help you turn the theory of dashboards into reality.
What's more, our award-winning ISP, is ready to start onboarding firms as soon as the Pensions Dashboards Programme's (PDP) Central Digital Architecture (CDA) comes back online later this year.
Bravura and our tech are both ready for pensions dashboards. Are you? Book a demo today.
Latest updates
Five steps to effective Pensions Dashboards onboarding
As one of the Early Participants, our scalable and secure pensions dashboards ISP, Dashboards Connect, is ready to connect to the CDA and, as we await confirmation of the new deadlines, we've created a handy guide to show you how we can get you dashboards-ready in five simple steps.
Pensions Dashboards guide for adviser platforms
We've teamed up with NextWealth to create a guide looking at how platforms plan to connect and the future benefits they expect to invest in. Based on a survey from some major platforms, the guide offers an unvarnished snapshot of the most common concerns, as well as the currently available solutions to help platform providers better understand the unique issues pensions dashboards represent for their organisation.
Pensions Dashboards Week (3-7 October 2022)
Pensions Dashboards Week is a new initiative designed to raise awareness about Pensions Dashboards and how to connect to the ecosystem, as well as to encourage industry participants to prepare beyond the deadlines. It featured live webinars daily, with a stellar line-up of industry personalities who will present in these sessions, including Steve Webb, Tom McPhail, Fiona Tait, Lesley Carline, Chris Curry and Heather Hopkins.
Pensions Dashboards ISP is just the beginning
Comply with Pensions Legislation
Our Pensions Dashboards ISP solution ensures access, security and performance – with no-code set-up for fast implementation.
Focus on core business
Trust the experts to deliver on your Pensions Dashboards compliance commitments while you focus on what you do best.
The ISP is just the beginning
Our innovation and long-term commitment to Pensions Dashboards is a building block of your client digital engagement strategy.
Data security first – Dashboards Connect
What makes our Pensions Dashboards ISP unique
Secure data
Just like a switchboard, our Pensions Dashboards ISP directs your client data securely without retaining any identifiable information.
Even better, your data doesn't need to leave your estate, unless there is a valid match. You can host it, or so can we – either way, the choice is yours.
Scalable performance
Delivering fast and accurate responses to dashboards, while simultaneously handling thousands to potentially millions of calls for your data. Our Pensions Dashboards ISP solution is robust and adjustable to varying volumes.
Stress-free implementation
Our Pensions Dashboards ISP is a no-code, out-of-the-box microservice that works with any existing admin system for faster than fast implementation.
Key Activities
Pensions Dashboards ISP for Connecting Data at Speed
View our webinar with Jonathan Hawkins, Principal Business Consultant at Bravura, where he will talk you through the challenges, including data security, tight resources and timely implementation, when connecting to Pensions Dashboards. He will also discuss the key criteria for selecting a future-proof Integration Service Provider (ISP) in today's ever-evolving digital world.
Pensions Dashboards are a reality. How prepared are Administrators and Schemes?
This thought-provoking whitepaper brings the latest insights on how the Third-Party Administrators (TPAs) and in-house administered Schemes are intending to connect with the ecosystem. It also aims at understanding what their considerations, concerns and views are on timelines and whether they will be ready for the launch.
SPECIAL COLLABORATION
Bringing the realities of pensions dashboards to life
As part of Pensions Dashboards Week (3-7 October), we have teamed up with pensions guru Steve Bee to create a series of five cartoons highlighting the unique and relatable issues presented by dashboards to the industry. We have not stopped there. In fact, we are giving all attendees at PLSA in Liverpool (12-13 October) the chance to enter a competition and win one (or more!) of the signed cartoons. Participating is very simple so please visit our team at stand 106 to learn more. Terms & conditions apply and winners will be randomly selected.
Response to Pensions Dashboards Programme's Consultation
Bravura is delighted to offer our response to the Pensions Dashboards Programme's Consultation on standards, specifications, and technical requirements. As a trusted multinational supplier of mission critical financial software to some of the world's leading financial institutions, we are well placed to offer the breadth and depth of our knowledge.
Related Solutions
Our technology is used by leading financial institutions worldwide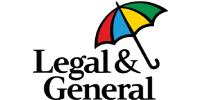 INTERESTED IN PENSIONS DASHBOARDS ISP?
TALK TO US US TODAY.