Pensions dashboards represent the single biggest transformation for pensions in a generation, so it is important we understand the challenges they will bring.
Working with KGC associates, we surveyed TPAs and Schemes to see what issues keep them awake at night and there were some very real, and common concerns present, particularly surrounding resources and data ownership.
To bring these to life ahead of Pensions Dashboards Week (3-7 October 2022), we teamed up with pensions guru Steve Bee to create five bespoke cartoons featuring the most relatable issues we identified, bringing some light-hearted humour to the conversation along the way.
Read on below to see if you can empathise with our friend Pickles as she tries to connect to the ecosystem…
Cartoon 1 – Pickles wonders about how secure personal data on pensions dashboards will be…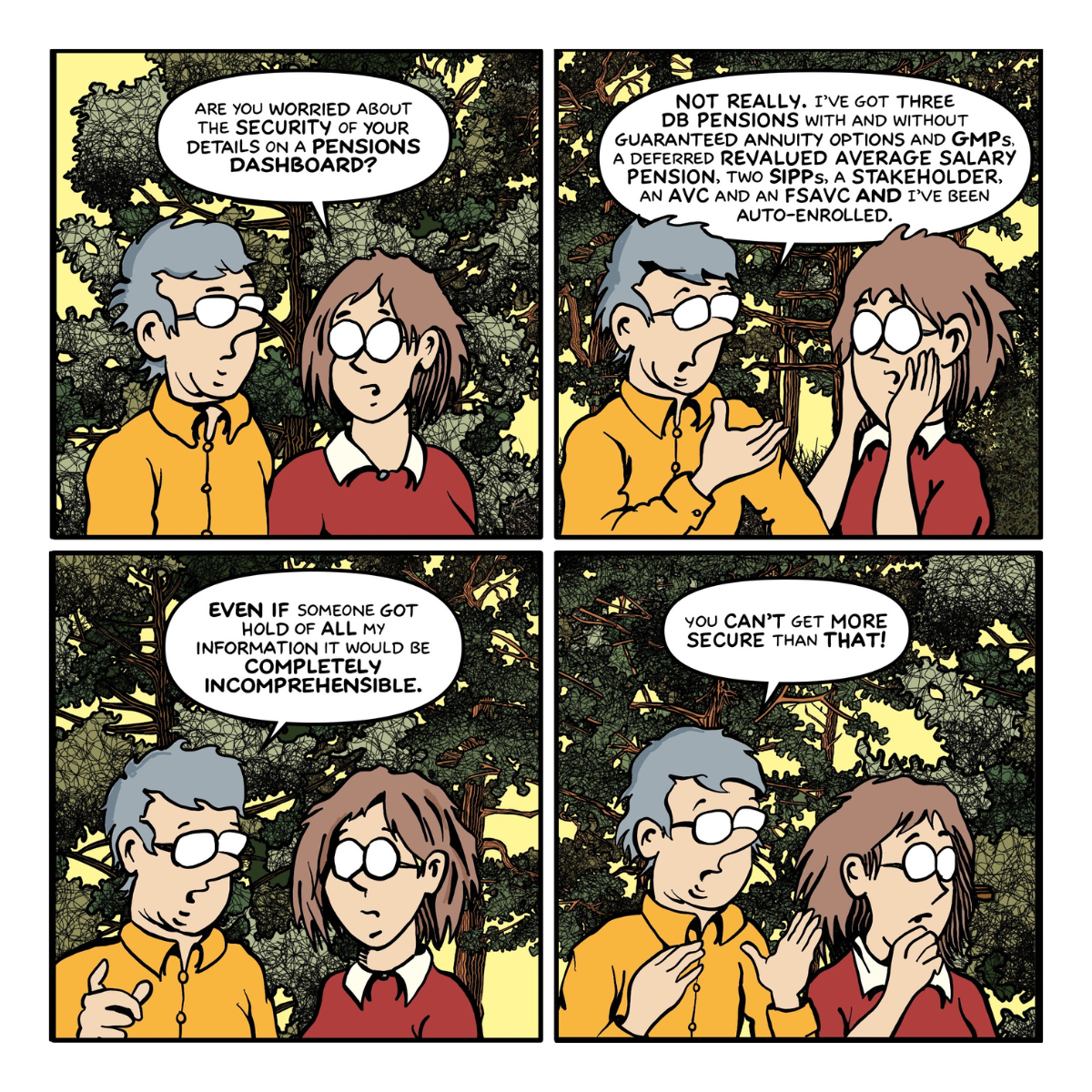 Cartoon 2 – Pickles learns the difference between an ISP and an ISP…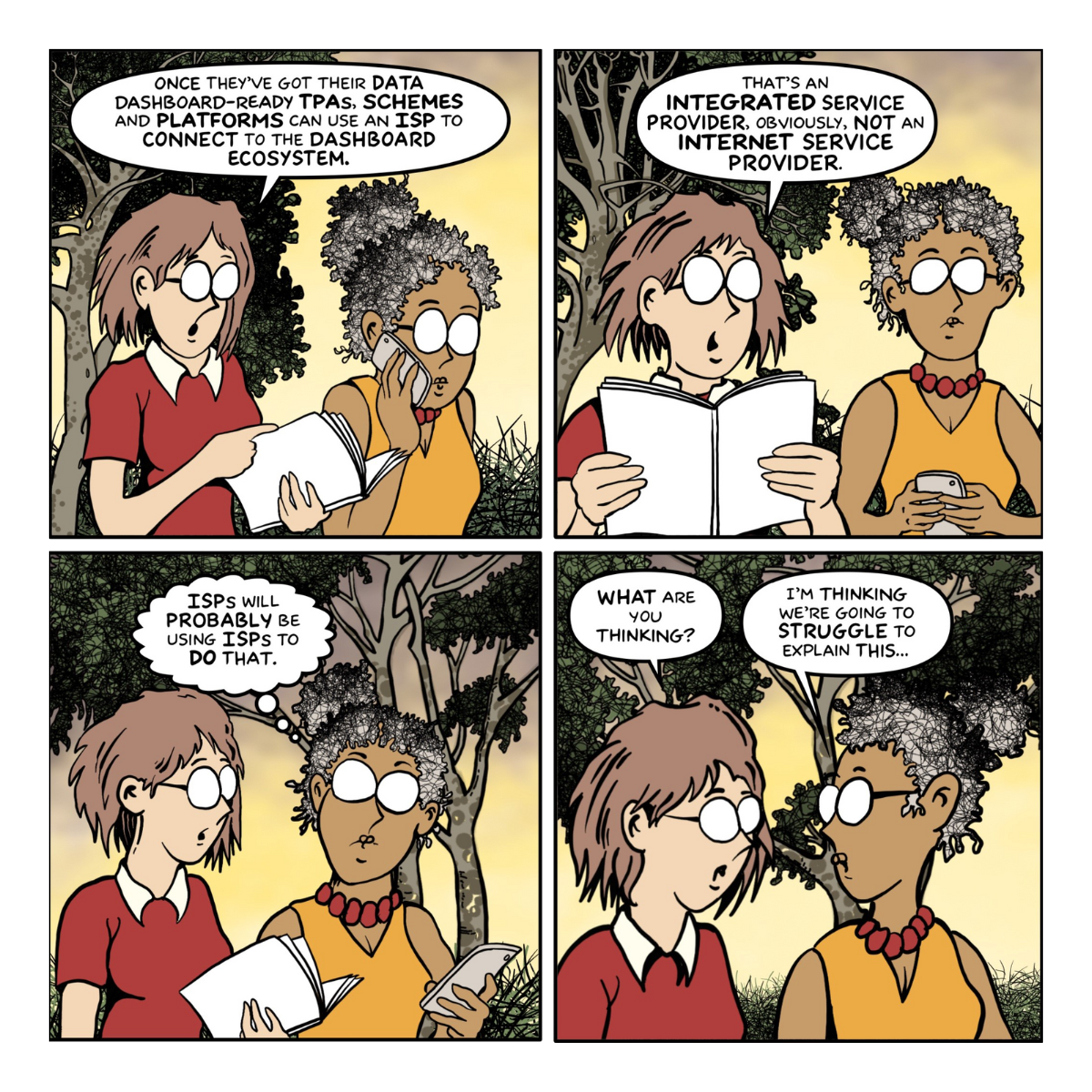 Cartoon 3 – Pickles begins to worry that her dusty data might be holding her back…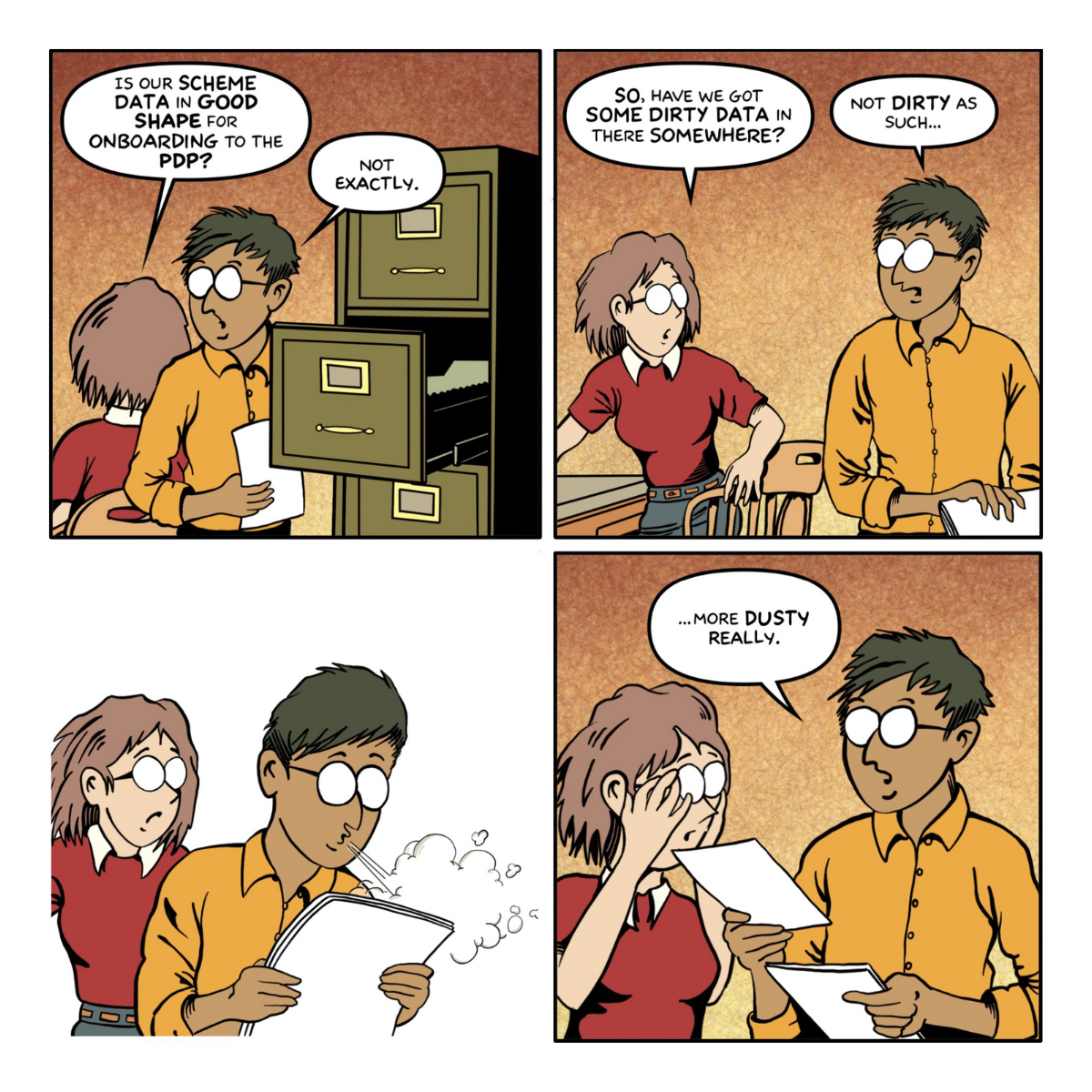 Cartoon 4 – Pickles might want to bring forward her Personal Retirement Date, too…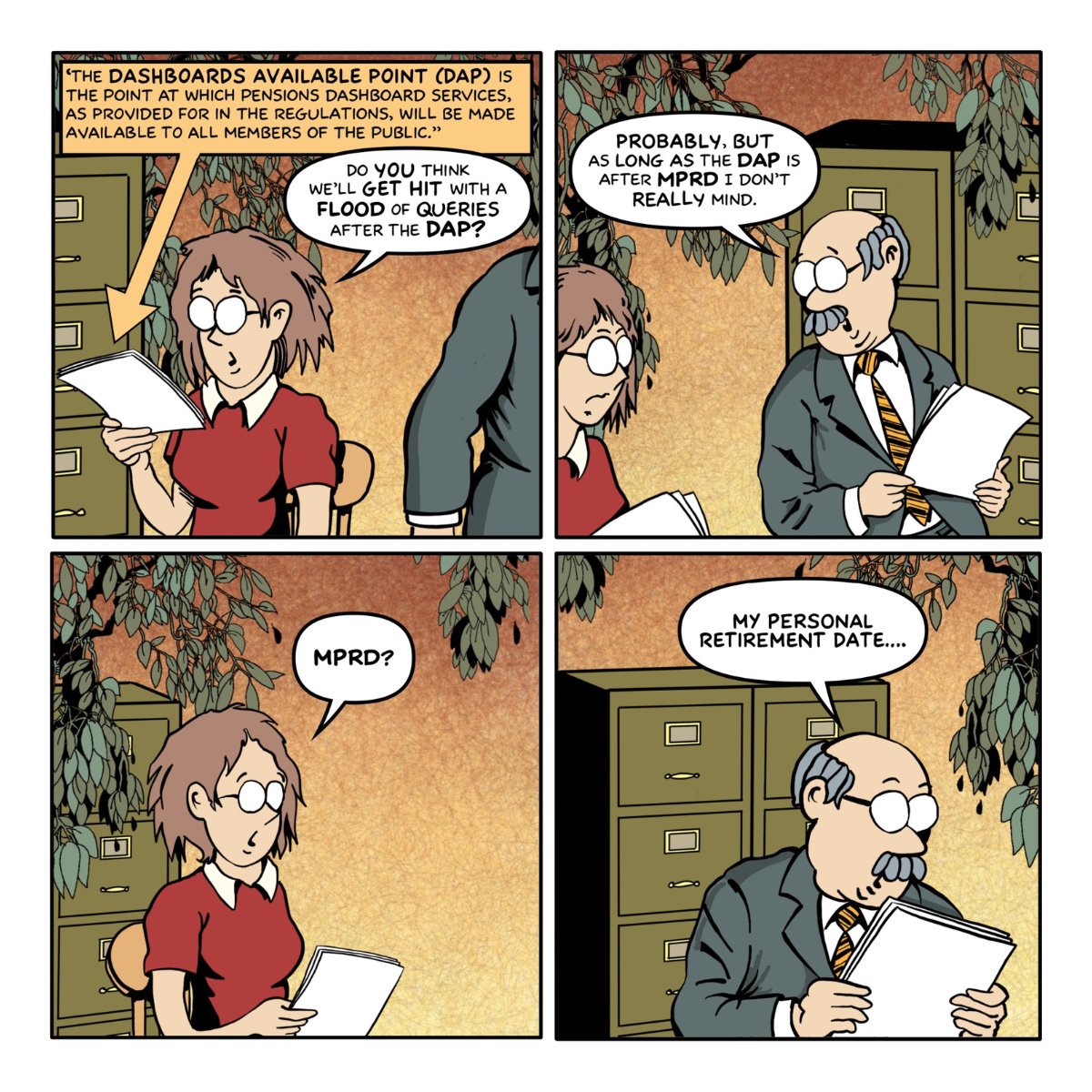 Cartoon 5 – Pickles starts to wonder, just who in the world can help her…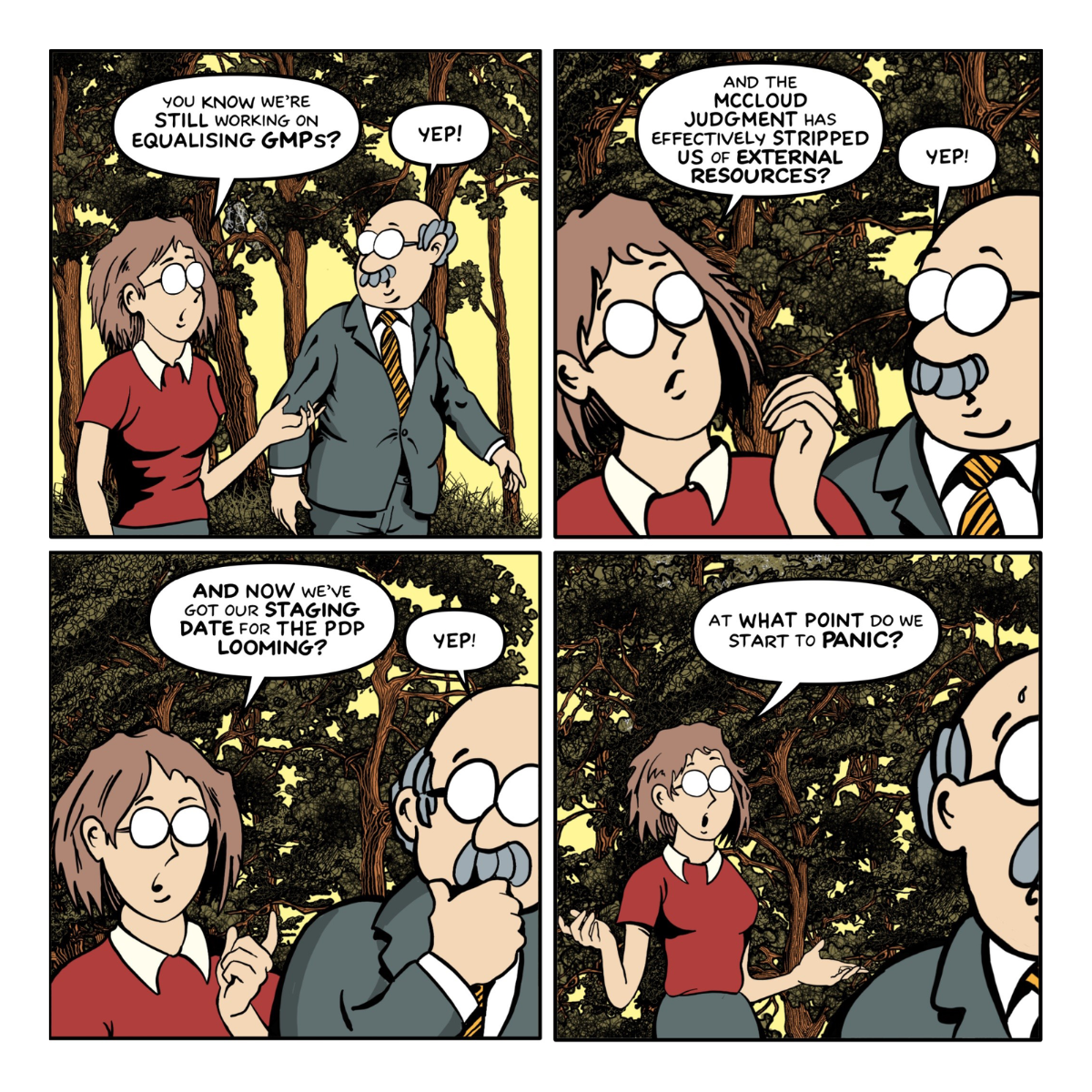 More Insights