Steve Fanus, Systems Integration Consultant
Global Lead – Race & Ethnicity pillar lead in the Bravura Diversity & Inclusiveness community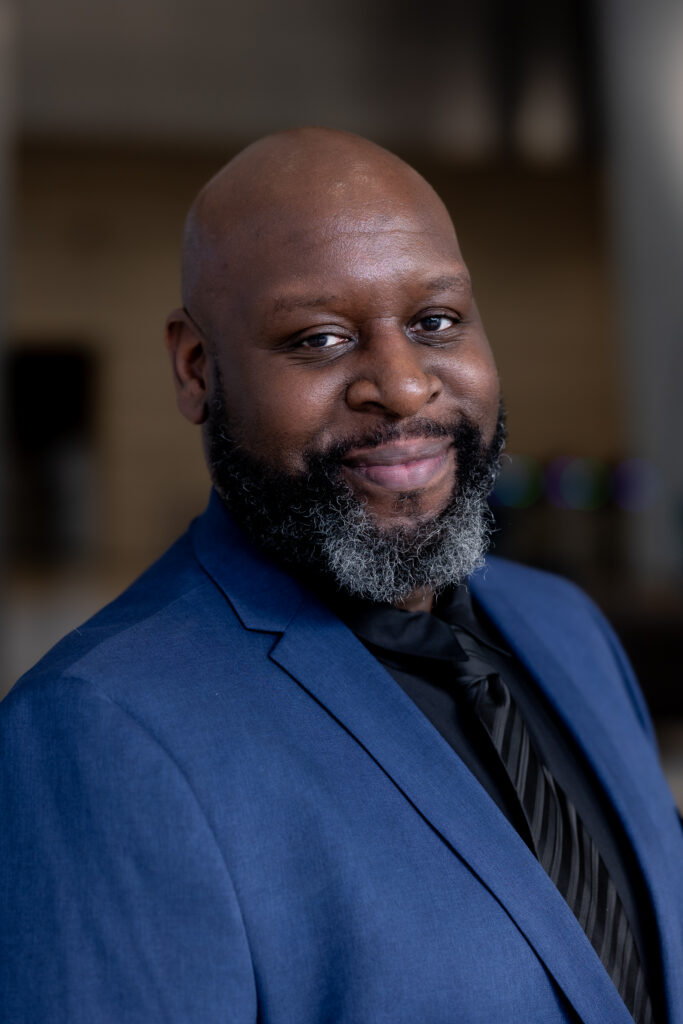 My core role at Bravura is as a consultant in the Systems Integration Team, focussed on the hosting platform and cloud offerings we provide to our clients. This sees me involved with databases, server infrastructure, backups, archiving, virtualisation, third-party supplier management and security, amongst other duties.
But if asked, I might say the most important job I do is to put together the monthly Spotify list of music that we play in the workplace. Now, that might sound flippant but actually, it is part of looking after the overall wellbeing of the team, a function that is given proper consideration and support at Bravura. I am also a qualified Mental Health First Aider.
My career started in 2000, when I joined Bank of New York (later Bank of New York Mellon: BNYM) as a second-line support analyst in Applications Service Delivery (ASD). I must have made a good first impression as in 2001 as I was selected to work in the bank's Luxembourg office for a year where I supported all aspects of the offshore business.
Over the next eight years I gained experience in nearly every aspect of ASD, primarily providing support for systems, applications and databases, in and among other areas. The only roles I didn't have within ASD were customer-facing ones – what do they say, "a face for radio!"  
While working in ASD, I led the Database Administrator Team for over five years. I was also one of the crazy gang who introduced the concept of upgrading the entire BNYM production and Disaster Recovery environments in a single weekend, instead of the 6-8 months it used to take, as it involved over 75 different management companies – and we did it!
The Bravura Systems Integration Team has now been my home for over 10 years. Our focus is on the hosting platform and cloud offerings provided to our clients. I have also been involved in system/solution designs for SAP BOXI, GlobalScape Enhanced File Transfer, and Applications Manager.
And, of course, I put together the monthly Spotify playlists.
Race & Ethnicity Pillar
In September 2021, I was proud to be asked to be Global Lead of the Race & Ethnicity Pillar under Bravura's Diversity & Inclusiveness community. We launched the Pillar in October 2021, at the same time as the UK celebrated Black History Month.
Operating around the globe, Bravura is a forward-thinking and open organisation that has taken the initiative to create the Diversity and Inclusiveness community. It includes distinct pillars within the business to address key cultural and racial issues such as Race & Ethnicity and Disability.
Each pillar is led by a member of Bravura staff making it a ground-up delivered initiative, fully supported by senior management.
There is much we can achieve with the Race & Ethnicity Pillar in 2022 and I have put together a list of the outcomes I believe we can deliver for Bravura staff – and which hopefully, will influence the industry in general. They will take commitment, but I know we have the support needed to achieve them. I would like to see us:
Create safe spaces for employees to discuss issues, seek advice and raise queries
Create listening groups to hear employees' concerns, wants and needs
Educate employees on appropriate workplace language/behaviour relating to race & ethnicity
Benchmark Bravura's race & ethnicity make-up and conduct regular reviews to ensure we know where – and who – we are
Identify gaps within Bravura policies, recruitment, processes and work with the company on improvements
Establish partnerships with external bodies in all our regions
An important part of my role is working closely with the other pillars to assess and make change where needed so that Bravura is a place where everyone looks upon every other colleague as the same, a human being.
Outside of work, I am a DJ, amateur saxophone player, and I have been known to have a view or two on football, chatting at grassroots level as a podcast pundit.
More Insights